All Gave Some. Some Gave All.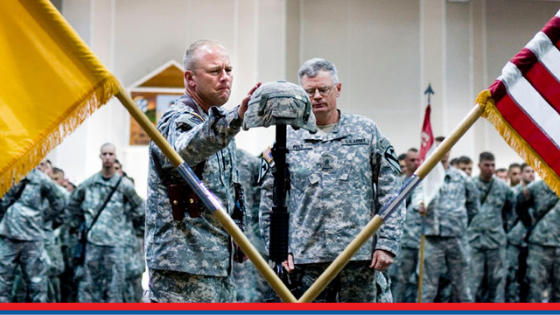 Memorial Day is a day for reflection, dedicated to the memory of those who have died in service for our country. In my opinion, it is our obligation as a country – and as United States citizens – to never forget their achievements or sacrifice. And we should also remember the sacrifices of their families.
I will carry the memory of those who died while we served together with me always. Their accomplishments were many and their sacrifices were great.
I plan to cross post this list to the Dixon Center for Military and Veterans Services Facebook page, which we've turned into a virtual Tribute Wall for Memorial Day. Greywolf, you will never be forgotten.
Operation Iraqi Freedom
3rd "Greywolf" Brigade Combat Team
Oct. 2006-Dec. 2007
(in order of life given in service to their nation)
1SG RICKY MCGINNIS ◊ SPC KENNETH HAINES ◊ SFC SCHUYLER HAYNES ◊ SGT MITCHELL MUTZ ◊ CPT JOHN DENNISON ◊ CPT RHETT SCHILLER ◊ SSG DANIEL MORRIS ◊ SGT JAY GAUTHREAUX ◊ SPC TROY COOPER ◊ CPL JOHN BARTA ◊ CPL JONATHAN SCHILLER ◊ CPL RICH SMITH ◊ SPC STEPHEN RADERSTORF ◊ SPC RYAN BERG ◊ SSG GREGROY WRIGHT ◊ SPC NATHAN FAIRLIE ◊ MAJ ALAN JOHNSON ◊ SPC ERIC SIEGER ◊ SPC CLARENCE SPENCER ◊ SPC LEEROY CAMACHO ◊ SSG ALAN SHAW ◊ SSG ERIC ROSS ◊ CPT DONNIE BELSER ◊ PFC BRANDEN CUMMINGS ◊ SGT JOHN RODE ◊ SGT CARL SEIGART ◊ SPC RONNIE MADORE ◊ SPC JEREMY BARNETT ◊ SPC RYAN RUSSELL ◊ SPC BLAKE HARRIS ◊ PV2 BARRY MAYO ◊ SPC ADAM ROSEMA ◊ SPC STEPHEN KOWALCZYK ◊ CPL BRIAN CHEVALIER ◊ SFC BENJAMIN SEBBAN ◊ SPC ANTHONY KAISER ◊ PFC JASON NUNEZ ◊ SGT JASON SWIGER ◊ PFC ORLANDO GONZALEZ ◊ PV2 ANTHONY WHITE ◊ SPC JASON SHAFFER ◊ CPT JONATHAN GRASSBAUGH ◊ SPC EBE EMOLO ◊ SPC LEVI HOOVER ◊ PFC RODNEY MCCANDLESS ◊ 1LT PHILLIP NEEL ◊ SGT JESSE WILLIAMS ◊ SGT BRICE PEARSON ◊ SSG WILLIAM MOORE ◊ PFC JERRY KING ◊ 1LT KEVIN GASPERS ◊ SGT KENNETH LOCKER ◊ SPC RANDELL MARSHALL ◊ SPC MICHAEL VAUGHAN ◊ PFC MICHAEL RODRIGUEZ ◊ PFC GARRETT KNOLL ◊ PFC JEFFREY AVERY ◊ PV2 MICHAEL PURSEL◊ SPC MATTHEW ALEXANDER ◊ SPC JOEL LEWIS ◊ SPC ANTHONY BRADSHAW ◊ SGT JASON HARKINS ◊ SGT VICENZO ROMEO ◊ SPC DAN NGUYEN ◊ SPC JASON VAUGHN ◊ 1LT ANDREW BACEVICH ◊ SGT ANSELMO MARTINEZ ◊ SPC JOSHUA ROMERO ◊ SPC CASEY NASH ◊ SGT IOSWIO URUO ◊ SPC ALEXANDER ROSA ◊ SPC FRANCIS TRUSSEL ◊ SPC ZACHARY BAKER ◊ SGT ANTHONY EWING ◊ SPC JAMES SUMMERS ◊ PFC ALEXANDRE ALEXEEV ◊ 2LT KILE WEST ◊ SGT JONATHAN MARKHAM ◊ SGT DARRICK DEHN ◊ SGT ANDREWS HIGGINS ◊ SSG TIMOTHY COLE ◊ PV2 SCOTT MILLER ◊ SPC DAMON LEGRAND ◊ SPC JOSIAH HOLLOPETER ◊ PFC DARRYL LINDER ◊ PVT MICHAEL BALOGA ◊ SSG JOAN DURAN ◊ PFC WILLIAM WARFORD ◊ PFC DANE BALCON ◊ SGT TERRY WAGONER ◊ SPC TODD MOTLEY ◊ PV2 CHRISTOPHER MCCLOUD ◊ SPC JONATHAN RIVADENEIRA ◊ SPC NICHOLAS OLSON ◊ SPC DONALD VALENTINE ◊ SPC JOSEPH LANDRY ◊ PFC LUIGI MARCIANTE ◊ SPC DAVID WATSON ◊ SSG KEVIN BROWN ◊ SSG DONNIE DIXON ◊ SPC VINCENT MADERO ◊ CPL ADAM CHITJIAN ◊ SPC JERMAINE FRANKLIN ◊ SPC CHRISTOPHER KRUSE ◊ SPC PETER SCHMIDT ◊ SGT KENNETH BOOKER ◊ SPC CHRISTOPHER NELSON ◊ PVT MARIUS FERRERO ◊ SPC JASON LEE