Four Powerful Lessons for Memorial Day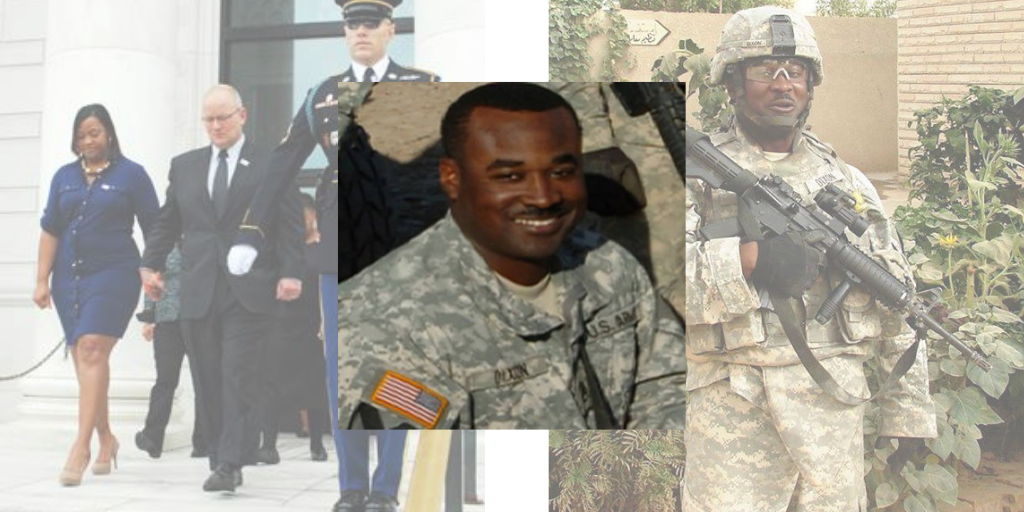 This weekend marks Memorial Day, a sacred day of recognition in the United States.
I, like the rest of the team at Dixon Center for Military and Veterans Services, will spend the weekend remembering, honoring, and mourning the United States military members who died while serving in the Armed Forces – some of whom I served with over the course of my 29-year career.
One of these people
was the husband of Latrese Dixon. In her book, From Tragedy to Triumph: The Life of a Widow, Latrese reflects on her life leading up to, and journey following, her husband's death in 2007 during combat operations in Iraq. While her book is a stirring read for Memorial Day, there are many passages that offer lessons and insights relevant throughout the year.
Today I want to share a few pieces of quiet wisdom from this book with you – and what passes through my mind as I read them.
"He was a soldier and he answered the call of duty."
The members of our Armed Forces put their lives on the line for their country, knowing that it is a dangerous business that could separate them permanently from their families. Yet a service member follows through and perseveres, even amidst difficult times and challenges. It's called "character," and it's explained best not by definition, but by actions such as selflessly putting country before life.
"He died doing what he loved most – protecting his country, protecting his family. Both were inextricably linked."
For me, the key words here are "inextricably linked." Those who serve do so both for, and on behalf of, their families, neighbors, and communities. Equally important are the "comrades" to their left and right in times of crisis. Serving our country is a global duty, but it starts with families. You will find courage, love, duty, and sacrifice a commonality among everyone who has served.
"Losing a loved one is hard: healing is harder, but know that their memories continue to live on."
The worst thing we can do is to forget. We can all use the opportunity created by Memorial Day to remember all those who died while serving, be it in combat, during training exercises, or through accidents and non-combat related deaths. One of the most important deaths for me to remember is death by suicide while on active duty. Ultimately, though, this painful reflection is necessary as it truly is the purpose of Memorial Day.
"The most difficult and hardest thing to do was figure out how to tell the children that their father would not be coming home."
The narratives of those who have fallen live on through their families. These families are given the honorific "Gold Star" to designate that they've had a loved one lose his/her life in service to the nation. If you know a Gold Star family, reach out to check on them this weekend and provide encouragement. If you meet a Gold Star family member in the future, ask them to share their story, then take the time to listen.
Although the COVID-19 pandemic has altered our ability to honor the fallen with parades or memorial services, it does provide an opportunity for us to create our own personal remembrances. Consider the following activities this weekend:
This Memorial Day weekend, I hope that you take a moment to personally reflect on the achievements and courage of our U.S. service members who died while serving in the Armed Forces.
We at Dixon Center will always remember, and they will never be forgotten.