Honor July 4th by Supporting Women Veterans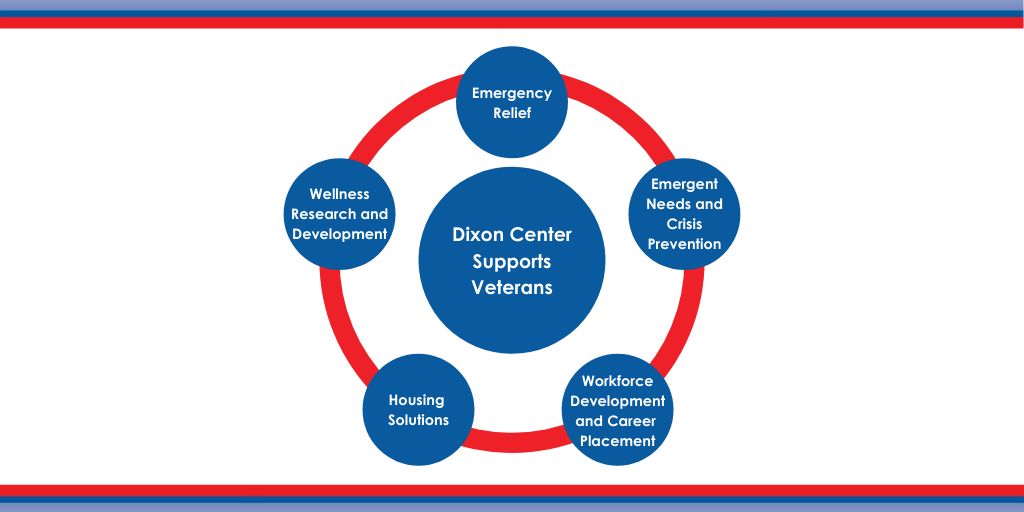 Dixon Center for Military and Veterans Services can be the refuge of last resort to aid and stabilize the lives of some of our women veterans. This Independence Day weekend, we are prioritizing our ongoing fundraising towards efforts to raise $250,000 in contributions to underwrite our programs for women who have served our country.
Our nation's Independence Day recognizes the freedoms we enjoy as Americans. The women who have served our country have given years of their lives to ensure we retain those freedoms. There are some who may require assistance so that they can succeed where they live.
The dollars raised during this ongoing campaign will be used for supportive services for women veterans and earmarked for emergent needs and crisis prevention, a hallmark of Dixon Center's strategic positioning to advance impact.
To honor the intent behind Independence Day, join us in assisting those who have been at the forefront of guaranteeing your freedom.
You can donate in two ways: contribute via our secure online donation page online or contact Vanessa Stergios, Director of Development, at vstergios@dixoncenter.org.
Thank you for considering the needs of our nation's women veterans. Please stay safe and be well this Independence Day.