An Example of How We Work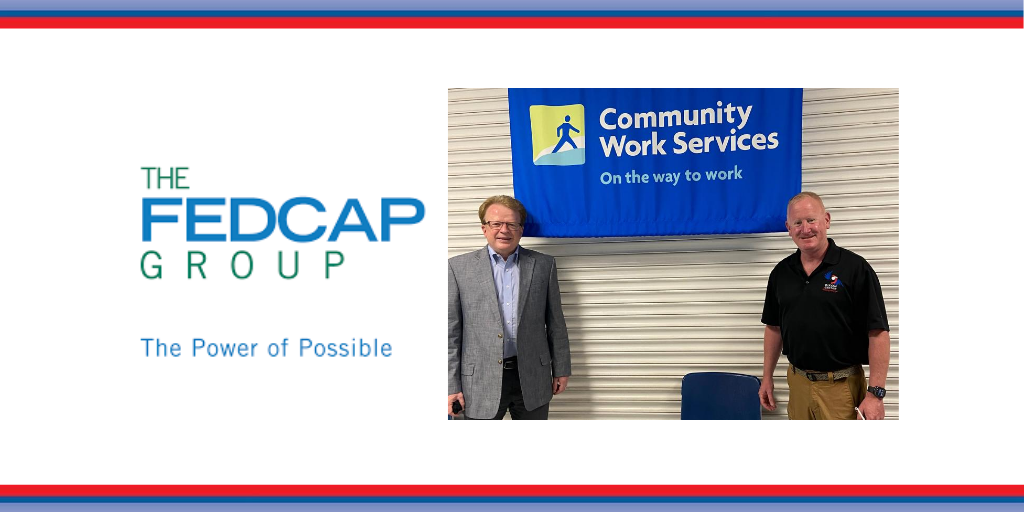 This week's profile is Craig Stenning, executive director of Community Work Services. Craig is an innovative leader within The Fedcap Group and a strong partner of Dixon Center for Military and Veterans Services.
"I wanted to develop a program at Easterseals Rhode Island that would provide emergency assistance to veterans, and that's how I first became aware of Dixon Center. They assisted us in getting initial funding and, more importantly, in establishing the guidelines that we would use to evaluate individual requests. It was a successful program and an excellent collaboration.
"Five years later when I became executive director of Community Work Services, our organizations began working more closely as we intensified our veterans focus. Community Work Services offers job readiness, job placement, job training, and employment support for individuals with barriers, a portion of whom are veterans.
"We are also incorporating veterans as part of our Double Impact Initiative in which we provide meals for Boston-area residents experiencing food insecurity. In the program's first two months, we prepared, packaged and delivered more than 30,000 meals, working alongside several veterans organizations.
"Community Work Services is extremely well-versed in providing job readiness, job training and job placement services. Dixon Center is extremely skilled at linking up with community organizations that primarily service veterans. They have also helped us explore funding options to support our programs serving veterans.
"Moving forward, we plan to have veterans be a dedicated, permanent part of our work. It's not about pulling veterans out separately; it's about being able to expand our outreach and incorporate them into our existing programs. Dixon Center has been the glue in bridging our organization with others to accomplish that."
For more information about The Fedcap Group or Dixon Center, please contact Duncan Milne, President, dmilne@dixoncenter.org.