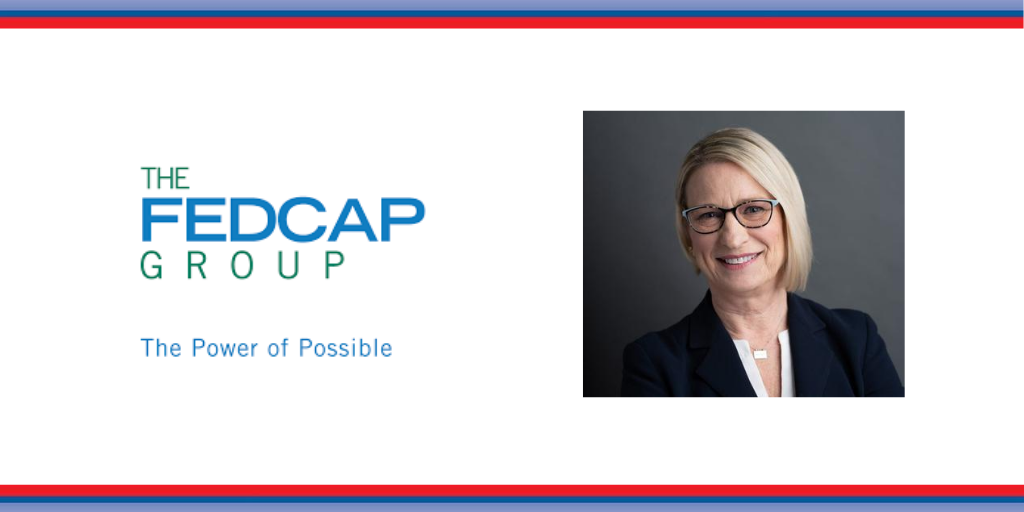 This week's profile is Carol Khoury, chief financial officer of The Fedcap Group and a notable advocate of Dixon Center for Military and Veterans Services.
Carol sees her role as ensuring that the work and the plans of Dixon Center are supported by The Fedcap Group. She views herself as "the support that frees the 'program people' up so that they can do their work and concentrate 100 percent on social services."
Carol began her professional career with the Peace Corps, and found that the social service environment was a good fit. While she has not previously worked with veterans or military families, she believes it suits The Fedcap Group. "The general mission of The Fedcap Group is removing barriers to independence and aiding people in their desires to be productive citizens of society," she says. "The veterans' space is a major area where people are experiencing these barriers."
In her eyes, Dixon Center's work runs the spectrum from directing a veteran to assistance in the community to implementing systems-level change. It is all to improve the way veterans are viewed and supported in the communities where they live.
Carol appreciates the leadership's personal connection with those who are involved with the mission, citing the penchant of Dixon Center's chairman, Colonel David Sutherland, US Army (Ret.) for writing handwritten notes. "In this day and age, knowing all that he is doing to advance Dixon Center's progress, he stops to make connections and do things in a very personal way."
Carol concludes, "I'm glad that my first experience working with veterans has been with Dixon Center."
For more information about The Fedcap Group or Dixon Center, please contact Duncan Milne, President, dmilne@dixoncenter.org.