Operation Workforce Development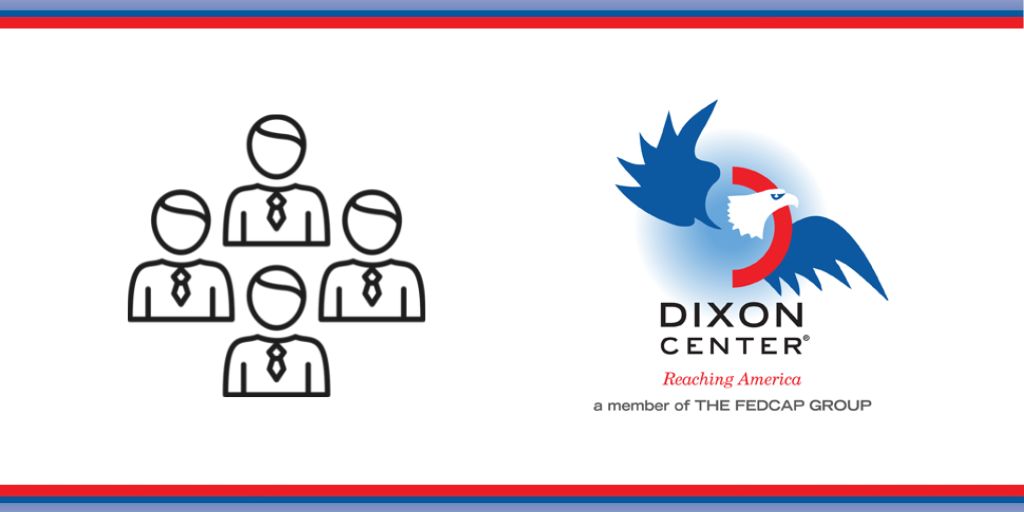 Dixon Center for Military and Veterans Services weekly 'Bugler' has recently been the forum to share and discuss our business goals. This week we begin a new series. We will be sharing our 15 programs, as a Center of Excellence, used to help achieve those goals. 
 
Operation Workforce Development
Operation Workforce Development is a program where Dixon Center partners with organizations including trade unions, civic organizations, business and industry, service providers, and training institutions by leveraging existing training and career placement opportunities. Our goal is not to create new programs. Rather, the goal is to enable the integration of military and veteran services into existing programs to increase impact.
 
Working nationally and locally we have been collaborating to create a pathway to family-wage careers with full benefits for veterans and their families.  
 
As a Center of Excellence, we provide and coordinate technical assistance/training, resource sharing, and strong leadership to our partners, who, with our ongoing support, operate pre-apprenticeship and apprenticeship programs resulting in career opportunities in skilled labor across myriad of industries.
 
Over the past four years, Operation Workforce Development has resulted in our partners training and employing over 4,800 transitioning service members and veterans who have been out of service for years.
 
For example, with an investment from corporate donors, Dixon Center has a unique collaboration with the Teamsters Military Assistance Program (TMAP) and ABF Freight. For the past several years TMAP has been expanding programming to multiple military installations across the nation, impacting thousands of veterans and their families participating in employment training and credentialing, as well as information regarding community resources.
 
Similarly, with funding from Prudential and private foundations, Dixon Center has been expanding our partnerships with other organizations as well as employers and training facilities. Case in point is Dixon Center's unique partnership with the Utility Workers Military Assistance Program(UWUA). The UMAP program provides hundreds of veterans access to employment training and credentialing in the gas and electric industry, as well as information regarding community resources. Specifically, UWUA and Power for America have created a training program, guaranteeing employment after successful completion of six months of classroom study and paid hands-on internship experience.
The Way Ahead
Since the beginning of the pandemic, Dixon Center, along with our partners from the Trade Unions, have been considering the role of workforce development for veterans and their families during these times and when the pandemic begins to diminish.
Despite our success leveraging organizations to include veterans and their families into their existing programs, we've found that workforce development operators will have to recreate opportunities. These are a few actions Dixon Center is taking to keep Operation Workforce Development impactful.   
Looking beyond training and creating emergency support the veterans need: Our workforce development partners typically focus on assisting with employment and removing barriers to that goal. During the pandemic, our partners have used Dixon Center as their go to resource in coordinating basic needs and emergency assistance for veterans in training programs delayed by current social conditions.   
Building opportunities for re-employment whenever possible: Though our veterans are losing jobs, there are jobs going unfilled, and it is possible to start training and creating access to paid apprenticeships now. Of course, effective re-employment may require remote credentialing and licensing, it also requires flexibility, as veterans' lives are complicated by health and safety, childcare, and other challenges. We are looking to expand opportunities by building partnerships with more local building trade councils.
Virtual learning is a consideration for the future: What we have learned over the past several years of war and related deployments is that high-quality certifications and training programs can be delivered remotely, and that service members and veterans can participate. Even before veterans and their families are able to fully return to in-person training, we are collaborating with partners to create training models that incorporate virtual learning and individual coaching to enhance in-person classes. We are also seeking solutions for remote service delivery identified by our partner SingleStop to achieve our goal to remove the barriers of travel time, inaccessible public transportation, affordable housing and the financial challenges of paying for childcare and transportation to attend classes.  
 
One of the most critical times for military service members is the reintegration from active service to veteran status. The transition from the military to a civilian career can be particularly challenging. The same can be said for transitioning from any employment for veterans. That is why Dixon Center puts an emphasis on Workforce Development. Dixon Center's unique partnership with the building trades, training institutions, and employers is one example in a series of connections forged to eliminate major barriers for our veterans and their families.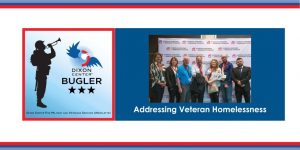 Last week, Colonel Duncan S. Milne, U.S. Marine Corps (Ret.), President, and Eileen Greenlay, Manager, Donor Relations of Dixon Center for Military and Veterans Services