Laying a Wreath at Arlington National Cemetery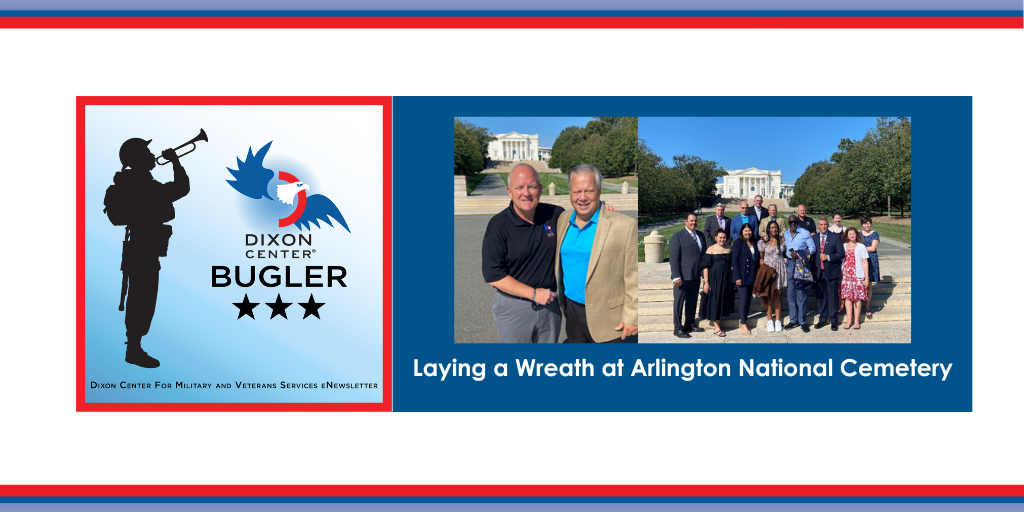 Last week, Dixon Center for Military and Veterans Services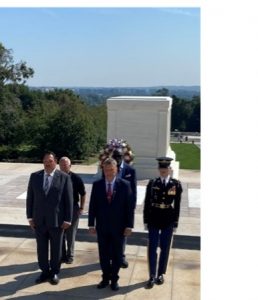 was honored to join the International Union of Elevator Constructors (IUEC) to lay a wreath at the Tomb of the Unknown Soldier at Arlington National Cemetery. The invitation came from Frank Christensen, General President of the IUEC, who has been a friend for many years with his emphasis and leadership in veteran economic empowerment.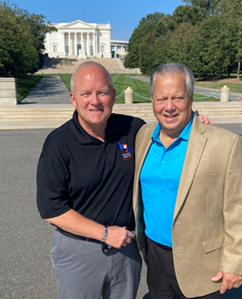 It was a special invitation because Frank knows how much respect we have for that space. He knew we would be proud to lay a wreath on behalf of the people with whom we served and for whom we now serve. For years, we have wandered the sacred paths of Arlington National Cemetery. It is our destination for peaceful reflection and solace. Stepping through the gates to these hallowed grounds gives us a feeling of comfort.
After the wreath laying, we spent the next few hours visiting Sections 7,13,15E, 30, 31,45, and 60. These sections are in very different parts of Arlington, allowing opportunity to reflect on the lives of those interned on our route.
Arlington is a special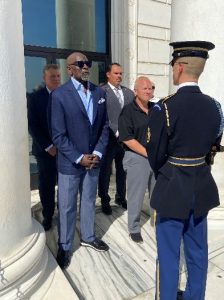 place for us, and being asked to join friends in a wreath laying at the Tomb is an honor. Standing at the top of the steps waiting for the ceremony, spending the day walking through the grounds and visiting specific graves, our thoughts and stories turn to all those who serve. Those thoughts turn to specific reflections shared with the nearly 20 family and friends who accompanied us.
These reflections include:
Inspiring Others to Action
Individual and Team Success
Leading by Example
Relationships and Trust
Indirect Versus Direct Leadership
Decisions-Making
Thanks to all of them for their leadership and to the IUEC for their commitment to those touched by military service.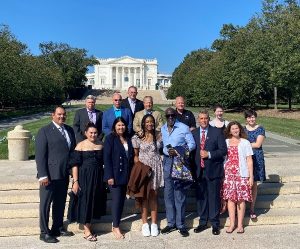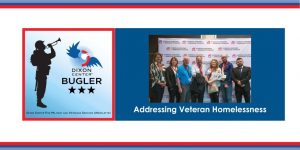 Last week, Colonel Duncan S. Milne, U.S. Marine Corps (Ret.), President, and Eileen Greenlay, Manager, Donor Relations of Dixon Center for Military and Veterans Services