Dixon Center is Paving the Way for Veterans and Their Families Into the Trucking Industry
Dixon Center continues to spread the message about opportunities for transitioning service members, military spouses, and veterans in the trucking industry. We recently participated in Tank Truck Week in Houston, sponsored by National Tank Truck Carriers. Watch an overview of Tank Truck Week and Dixon Center's role here.
It was a great opportunity to connect with industry partners and employers who are providing meaningful careers—careers that are purposeful and critical to our country's economic security.
Dixon Center for Military and Veterans Services looks forward to sharing data and research in the near future on how careers in the trucking industry help our veterans reach their full potential.
Another example of how Dixon Center is a proven leader in assisting organizations in recruiting, integrating, training, and retaining veterans and their families into their workforce. Dixon Center and our partners have been instrumental to the expanding efforts to provide career-specific training throughout the country. Dixon Center has ensured that these programs provide a pathway into the middle class for veterans and ensured a level playing field with their civilian counterparts.
Learn more about our work here and contact Colonel (Ret.) Sam Whitehurst at swhitehurst@dixoncenter.org.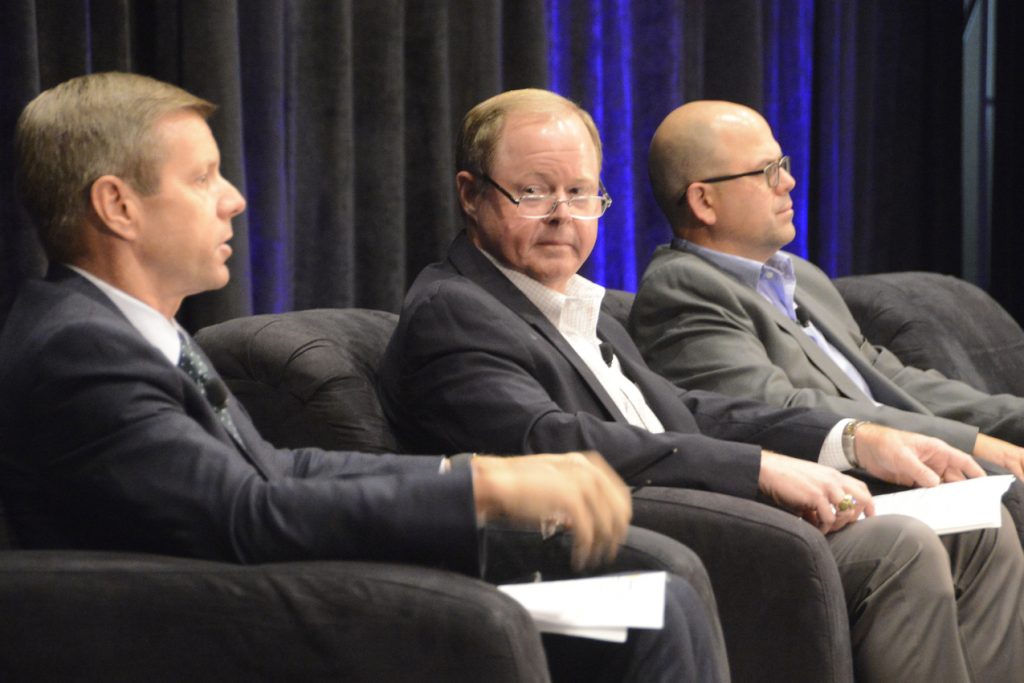 Dixon Center leading a discussion with Jim Anderson, Florida Rock and Tank Lines, and Ryan Streblow, National Tank Truck Carriers