Coming Soon – 2022 Annual Impact Report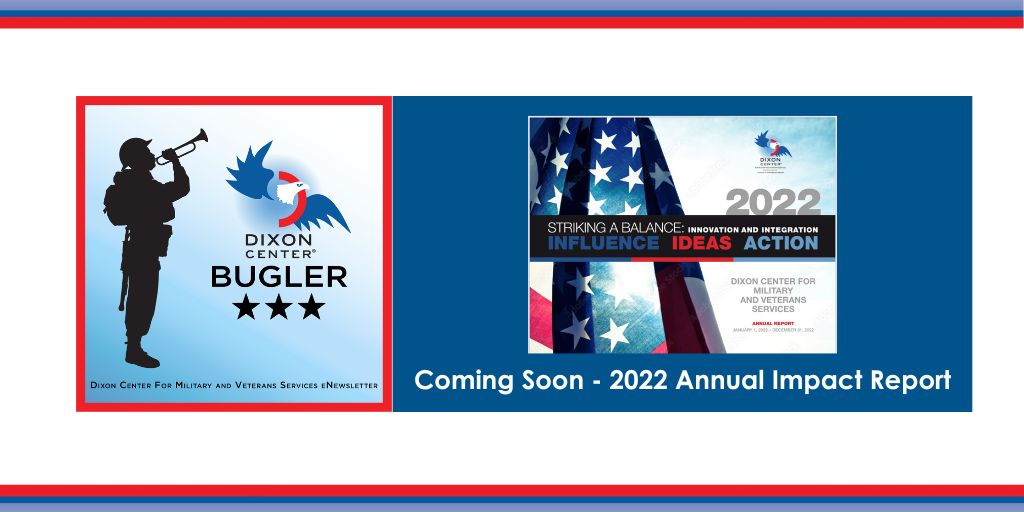 Every year, around this time, Dixon Center for Military and Veterans Services releases our Annual Impact Report. This year is no exception.
In the coming weeks we will share our 2022 Annual Report. This report tells the story of our approach and how we challenge – and change – the status quo based on the evolving needs of our veterans and their families. In 2022, we influenced 404,336 organizations and individuals. We expanded our work with Government Departments and Agencies. We've also expanded our work as a resource internationally to empower veterans in other countries.  Our Annual Report comprises descriptions and impact across our three pillars, and 13 programs by sharing examples of the nearly 80 projects executed in 2022. Be on the lookout for the release and posting to our website this report so you are able to track how we, as a Center, are making the lives of veterans and their families better.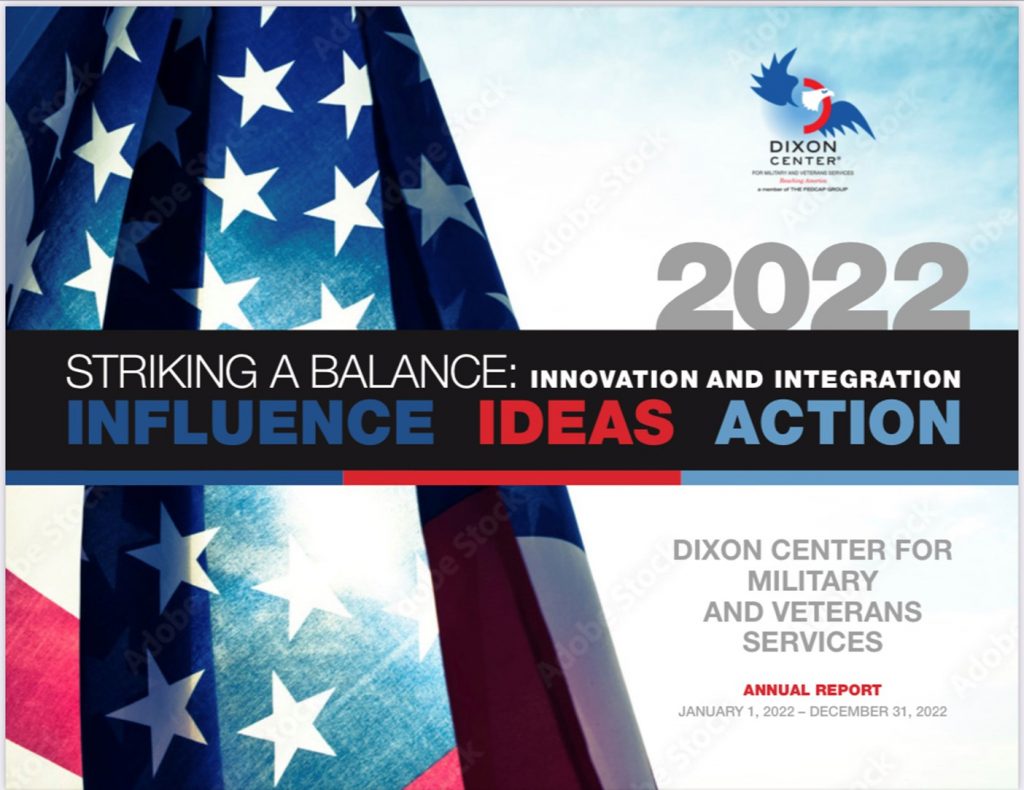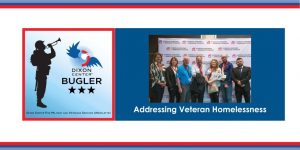 Last week, Colonel Duncan S. Milne, U.S. Marine Corps (Ret.), President, and Eileen Greenlay, Manager, Donor Relations of Dixon Center for Military and Veterans Services