2022 Annual Impact Report Release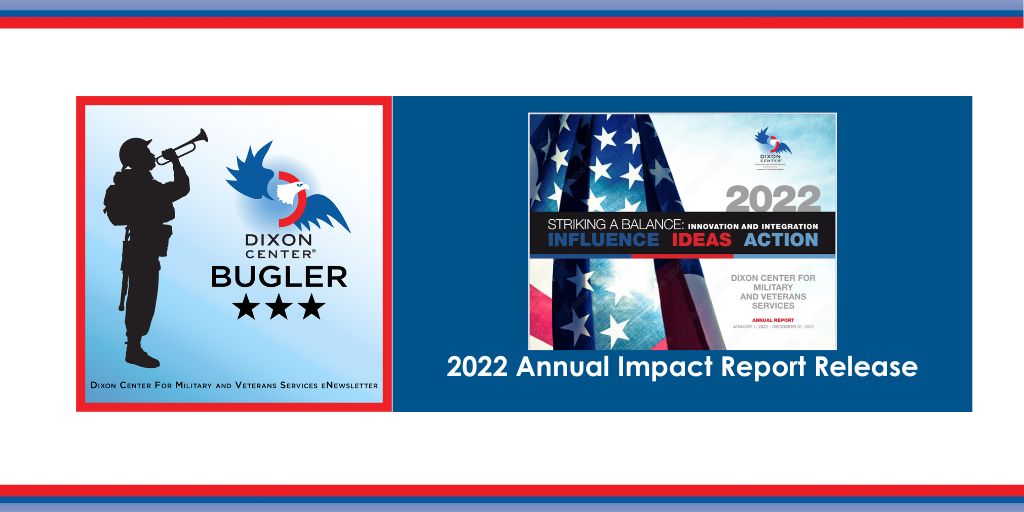 Today, Dixon Center for Military and Veterans Services released our 2022 Annual Report. This report tells the story of our approach and how we challenge – and change – the status quo based on the evolving needs of our veterans and their families. Our theme, Striking a Balance, means expanding our global footprint while preserving our local relevance; offering the right mix of expertise to assist organizations of all dimensions, sectors and geographies; and staying true to our values and culture.

Download our Dixon Center 2022 Annual Report
 
Last year, we impacted 404,336 individuals and organizations through our work with business and industry, service providers, and training institutions to develop and operate direct service programs for veterans and their families. Since 2012, our collaboration and capacity building has impacted more than 2.8 million individuals and organizations.

In 2022 we celebrated 10 years of making the lives of our veterans and their families better. Our Annual Report comprises descriptions and impact across our three pillars, and 13 programs by using examples of the nearly 80 projects executed in 2022.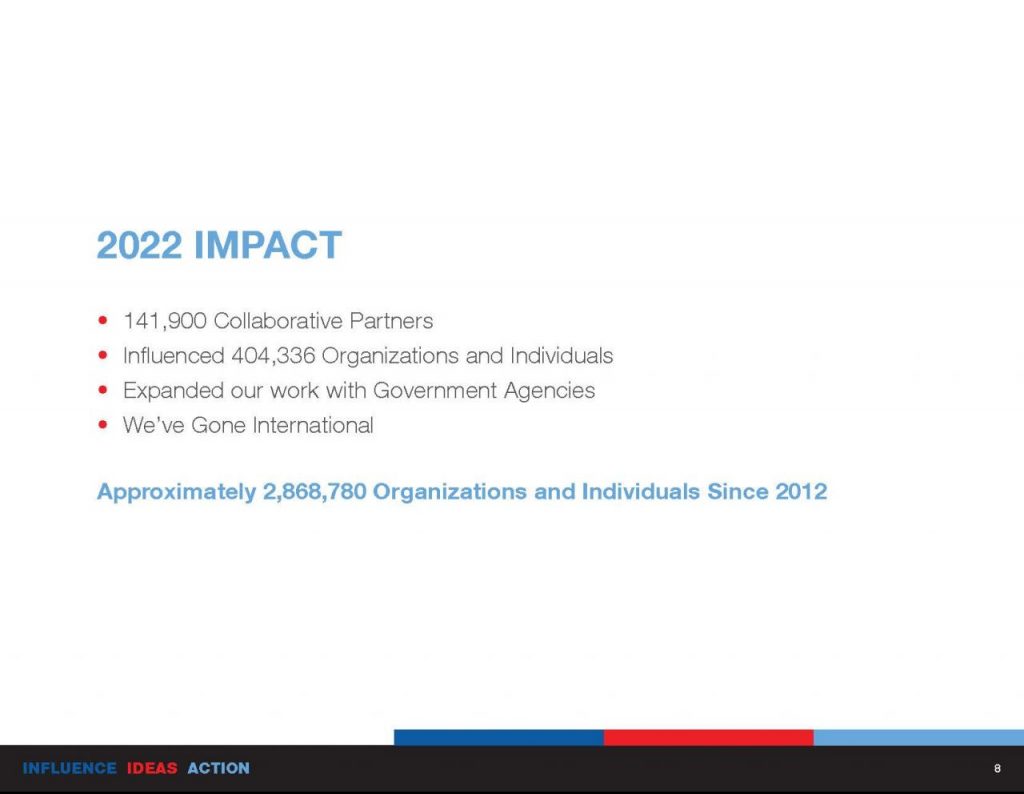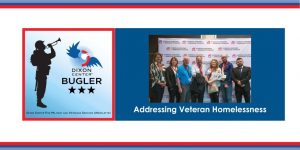 Last week, Colonel Duncan S. Milne, U.S. Marine Corps (Ret.), President, and Eileen Greenlay, Manager, Donor Relations of Dixon Center for Military and Veterans Services