Welcome Eileen Greenlay, Manager, Donor Relations & Grants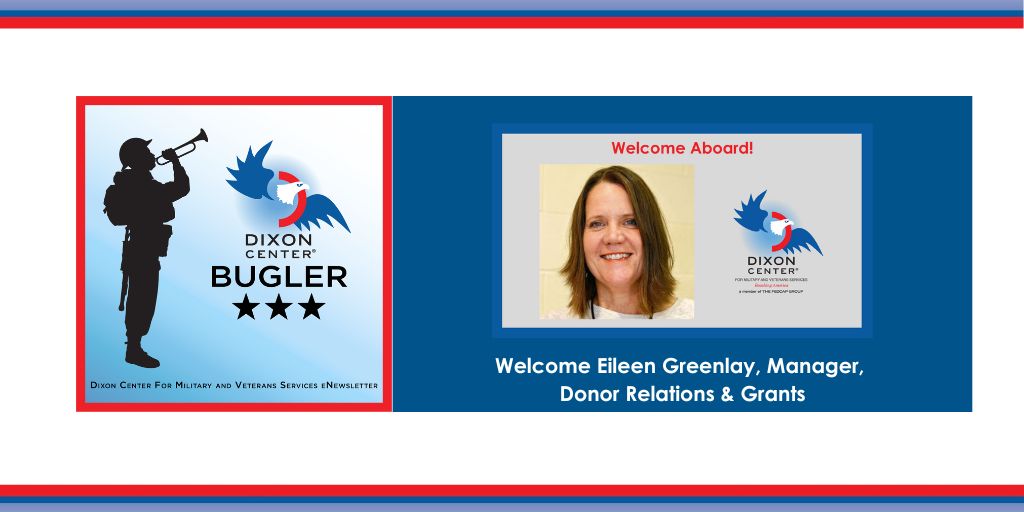 Dixon Center for Military and Veterans Services welcomes a new member of our team. Eileen Greenlay, Manager of Donor Relations and Grants, brings a wealth of experience in resource development and a dogged determination in ensuring Dixon Center's ability to make the lives of veterans and their families better.   As the needs of veterans and their families continue to evolve, Eileen realizes that the resources required to support our work continues to evolve as well. 
Eileen is focusing on seeking additional resources and new partners. Her background and focus on donor relations will have an immediate impact on our work. At Dixon Center, we always work on reinforcing success, Eileen will allow us to do this.egreenlay@dioxncenter.org.
When asked how she felt about joining the team, Eileen said, "I am very excited to be a part of the passionate and talented team at Dixon Center for Military and Veterans Services. The work and mission of this organization deeply resonates with me as I want every veteran and their family members to rightfully achieve their full potential and lead fulfilling lives. They have so much to offer, and we have so much to learn from them. It will be an honor to show the men and women who have served, or are currently serving, and their families how much we appreciate them."    If your organization is interested in positively impacting our Nation's veterans and their families, please consider discussing a long-term relationship with Dixon Center for Military and Veterans Services by contacting Eileen at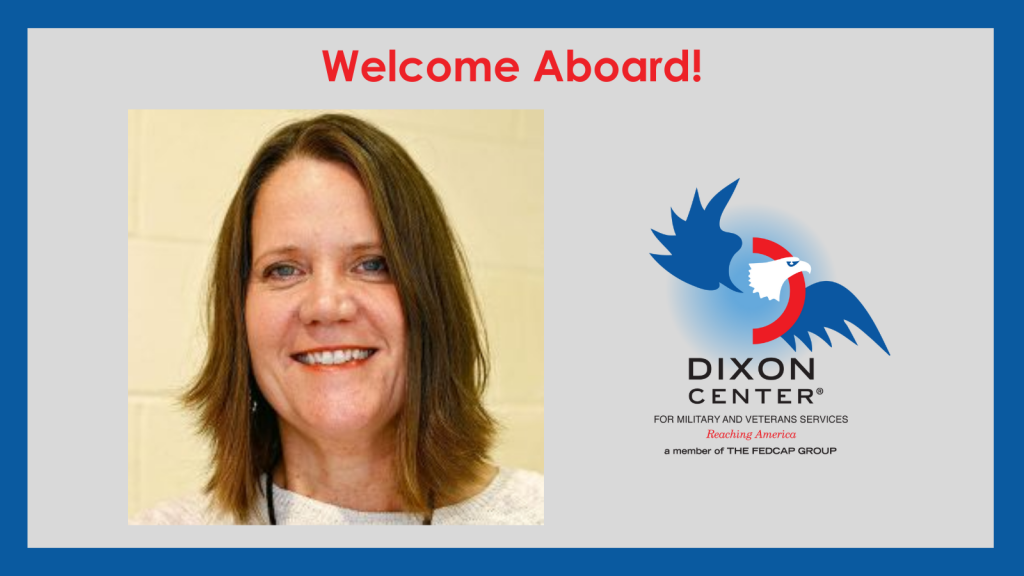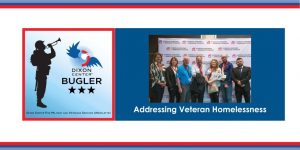 Last week, Colonel Duncan S. Milne, U.S. Marine Corps (Ret.), President, and Eileen Greenlay, Manager, Donor Relations of Dixon Center for Military and Veterans Services