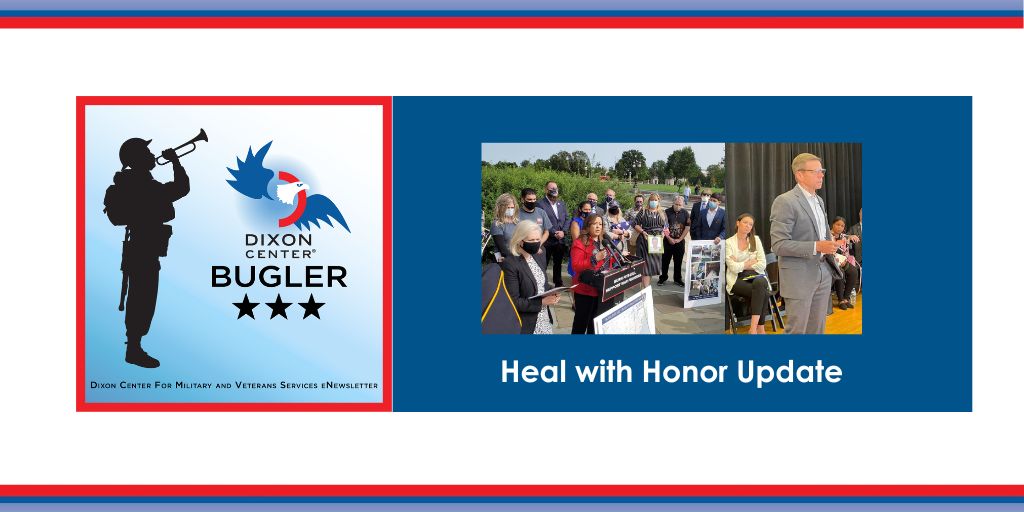 An Update on how Dixon Center for Military and Veterans Services is helping Veterans and their Families Heal with Honor.
On August 10, 2022, 5 million veterans became eligible for benefits and increased services from the VA when the PACT (Promise to Address Comprehensive Toxics) Act was signed into law.
This is what it means to impact the lives of veterans and their families and is but one example of Dixon Center's work under our focus area, Heal with Honor—developing solutions that focus on the eight dimensions of wellness: mental, physical, social, environmental, occupational, spiritual, intellectual, and financial; ensuring that veterans and their families not only survive, but thrive.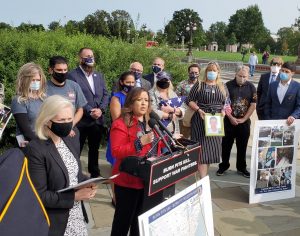 In recent months, along with working with other partners in passing groundbreaking legislation, like the PACT Act, Dixon Center: has placed a spotlight on the importance of wellness during the Bob Woodruff Foundation's GotYour6 Summit in New York City; led a convening of organizations who are partnering with Easterseals Greater Houston in delivering wellness services to veterans and their families throughout southeastern Texas; successfully advocated for keeping open a vital VA medical center in western Massachusetts; and assisted organizations develop proposals to Mission Daybreak, the VA's program to develop suicide prevention solutions that meet the diverse needs of veterans.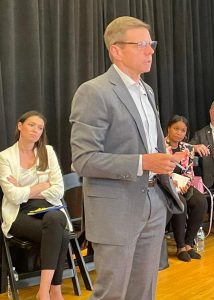 Our emphasis is on the positive. We are working with organizations able to support veterans heal with honor. We partner with local and national organizations to help them find and focus on the overall well-being of veterans and their families. We help them develop programs that work, making them even more impactful.Deploying influence, ideas, and actions, we assist those organizations scale their impact and ensure that the right services reach veterans and their families at the right time.swhitehurst@dixoncenter.org.
To learn more about increasing impact and assisting veterans Heal with Honor, please contact Colonel (Ret.) Sam Whitehurst, VP, Programs & Services, at 
Photo One: Rosie Torres, Burn Pits 360, at a press conference supporting veterans exposed to burn pits.
Photo Two: COL (R) Sam Whitehurst, Dixon Center, at the GY6 Summit.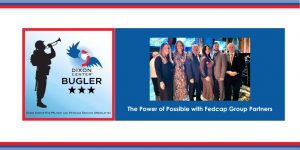 "Dixon Center is family"-Jennifer Grubb, US Army veteran On the evening of 27 November, staff and supporters of Dixon Center for Military and Veterans Services joined with