New Financial Wellness Site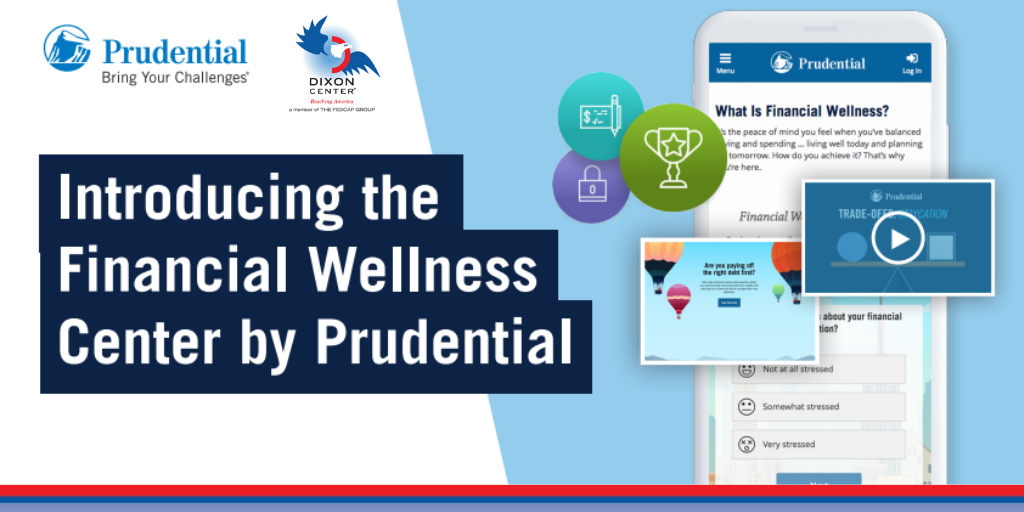 ​If you are a veteran who is struggling financially (e.g., mortgage/rent payments, changes in salaries/wages, being prepared for unexpected emergencies) here is a resource to help you address those challenges.
That's where the collaboration between Dixon Center for Military and Veterans Services and Prudential Financial comes in.
Dixon Center does not create new programs. Rather, we build programs and support for veterans through the existing or emerging efforts of other organizations. Prudential's Digital Financial Wellness Center is a good example of how we do this.
The Center provides users access to information on key financial topics such as managing day-to-day expenses, savings and investments, and protecting for the future. The site, which contains educational articles, videos, infographics, and interactive tools for self-assessments, budgeting, and life insurance needs.
The co-branded Prudential/Dixon Center Financial Wellness Center is available at both www.prudential.com/DixonCenter as well as on the Dixon Center site directly.
Are you interested in working with us on a collaborative effort to assist veterans in their transition from military to the private sector? For a discussion, please contact Sam Whitehurst, Vice President of Programs & Services, swhitehurst@dixoncenter.org.